Our start to this year has been fast paced, I cannot believe it is the 3rd week in March. This certainly means that Salon life has been buzzing and busy.
Our wonderful Colour director; Tom Smith has been away in Australia educating further in his Colour, styling and cutting knowledge. He is now back heading up the team at 47 Chiltern Street and still in high demand from guests from all over the world!
Debbie our Educational director has also been away educating in Glasgow working on the new essential looks collection, looking at current hair trends in cutting & colouring. The word is that there is a definite move back to stronger haircutting. Celebs such as Khloe Kardashian, Kylie Jenner and Olivia Wilde are going shorter and Kristen Stewart and Lily Collins have had super cool crops. They are all looking fantastic and this is inspiring clients to experiment with shorter haircuts.
The rest the Team have also been out and about, Robert styled the hair for @petiemeller for her visit to the Mulberry show.
Richie went out to teach for the Fellowship for hairdressing.
Lauren, Ellie,Kay and Robert all attended educational hair courses.
Our Apprentices did their 1st haircuts & Gabriela was rewarded with her Diploma for achieving her Level 2.
Well done team BC X
This is always a fab buzz for all of us that love fashion, there are key hair trends /looks that we are already working on with our guests at Bi
lli Currie. Here are
a few
of our 
favourites.
Acne ; Showed 
beautiful silk hair. The hair had high levels of shine which can be achieved by firstly using Olaplex to get hair into its best possible state. Products such as 'Royal Blowout' and 'Shine' from 'Oribe', 'Sparkler' from 'Schwarzkopf' and 'Love Touch' and 'Love Perpetua Drops' from 'Evo' are some of our favourites for super high gloss mirror finishes,
Chloe: Showed simple and natural rawer hair, lovely and undone for spring summer. 
Balmain: Sharp and sleek. We would achieve this using Damped; 
Schwarzkopf
 or Gangsta Grip; Evo.
Christian Dior: Showed Braids and buns [yes They are still around}.
Blumarine: 'Holiday Hair' as the lead hairdresser on this show' Duffy' described it. Beach Waves and scrunched lengths. We love 'Apres Beach'; Oribe and 'Shebang-a-bang'; Evo.
Ashley Williams: Inspired by hair from the dance floor of the 1980"s and early 90's. Curl and movement but kept flat at the root. 
Barbara Cassola: Raw, natural and fresh. This was all about enjoying & embracing texture.
Phillip Lim: Take a look at this lovely feel and design. The hair was playful had a slight early twiggy feel about it.
Alexander Wang: Our favourite Guido
 Palau took his shears to 18 girls' locks for a range of, " boyish yet feminine haircuts".  There were also looks created that had sun-bleached texture, definite surf girl hair.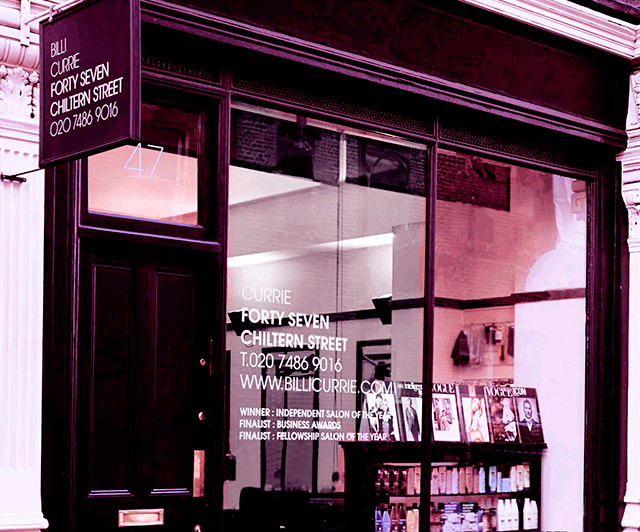 This year is the Salons 10th birthday, a huge achievement for Billi and all his team. We look forward to having a celebration in the summer to thank our loyal guest's and all who have helped us grow this beautiful space.