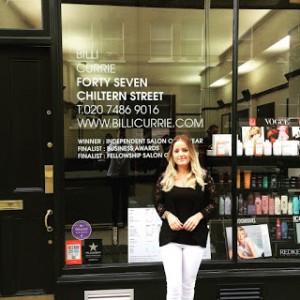 Sophie Freegard, from Tops Hair Salon and Beauty, has been awarded the 'Step up & Shine' Scholarship and started her journey of bespoke education last week. This is a joint initiative from The Fellowship for British Hairdressing and National Hairdressers Federation
Last week she attended a 3 days Classic Cutting Course with reknown educator Debbie G at Billi Currie Salon.
Laura Jane Dudfield caught up with her to find out how she got on.
Click here to find out more:
Pure style et belle robe, la robe gagnante comme pour répondre à vos rêves romantiques. robe de soirée courte