HAIR CLUB LIVE SHOW 
On Sunday the 30th October I had a chance to show a model on the Hair-club live stage at Dingwalls in Camden.
Hair club live gives the opportunity for new/young up and coming or established hairdressers to be on stage to show their ideas and skills to the hair industry.
THE PREPARATION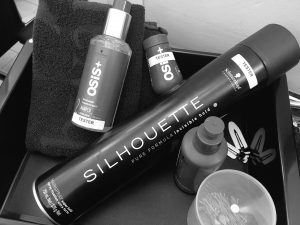 I prepared for the event by researching the latest shows (spring /summer 2017) I also used social media (Instagram…) for ideas & theme.
I decided as this year is the 40th Anniversary of Punk. My theme would be a Punk influence, I Love Punk!
I was really excited about performing with other creative hairdressers – and to be on a platform to show my work, I knew I would be among lots of talented hairdressers therefore I wanted to represent the Billi Currie team to the highest standard I could.
I prepared images and an Idea which I discussed with Billi & Debbie. Once we settled on the idea, I then tried this out and unfortunately it didn't quite go to plan, I was a little stressed and spent a night thinking more about what I would do on stage.
THE EVENT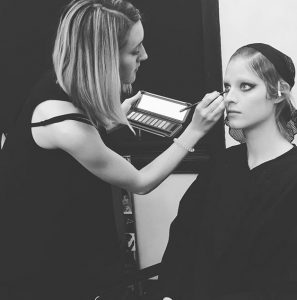 The day of the show arrived I was very nervous and excited. I started preparing at 3.15pm, products & my equipment all in place.
Ren our apprentice at Billi Currie worked on the makeup look, we went for deep strong eyes, pale skin with matt lips with a touch of colour.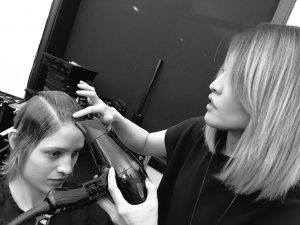 Flo the models hair was prepped with Schwarzkopf Osis damped [to give a wet look] Osis dust it powder was used on the stage to give a dusty & textured look to the ends of the hair. The look was finished off with Silhouette super hold hair spray.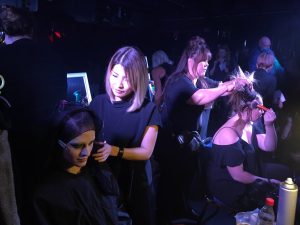 7.15pm we arrived at Dingwalls in Camden where the show was happening – I carried on prepping plus had a peak at the other looks that were being created for stage, the lights went down, the show began at 7.30pm. I could see and listen to the other hairstylists, my heart was pounding as I waited for my turn.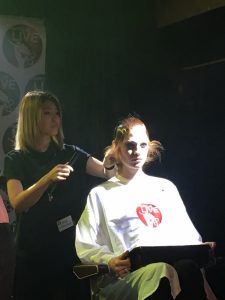 At 8.15pm I took to the stage, There were traffic lights behind me, the lights went green which signalled I had 10 minutes to demonstrate my look.
A DJ played great tunes, the whole feel was very clubby. The audience were taking lots of photos, then the lights went amber and then red to stop, I had 1 minute to explain my punk theme, I was really happy the audience were cheering me.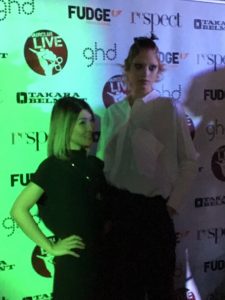 I felt on a real high, to top it all at the end of the evening my name was announced, I had won a prize from GHD for having the most on trend look.
I now want to do it all over again, Im really happy.
Big thank you to the team at Billi Currie for their support.
Hair – Mimi Kobayashi
Hair Assistant – Kaho Matsui
Make up – Ren Dath
Styling – K Hath
Model – Florentine